Our Story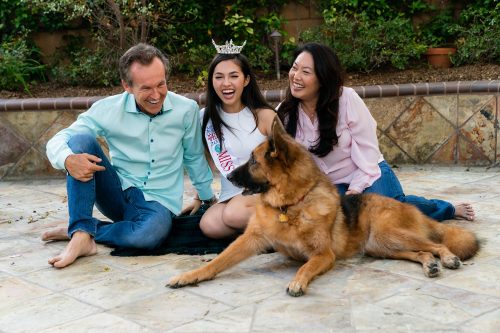 Since 1988, the 2 best Dentists in Orange County John Czochanski, DDS, FAGD AND H. Kim – Czochanski, DDS have been part of an Orange County tradition of comfort and care with over 30 years in practice. Dr Czochanski is a 1988 graduate of UCLA School of Dentistry. Dr. Kim a 1991 graduate of Northwestern University School of Dentistry, received her Bachelor of Science from USC. As a husband and wife, they have dedicated their professional careers to provide the best that dentistry has to offer, continually educating themselves and their staff, the newest dental technique approaches, to provide state-of-the-art, comfortable and personalized dental care.
Dr. Czochanski and Dr. Kim have completed special training in numerous infection control programs, orthodontics, cosmetic dentistry, GENEVA 2000™ Premium Dentures and care of the gums, root canal treatment, TMJ therapy and full mouth reconstruction. Both are graduates of the UCLA Implantology Residency and Loma Linda Implant Residency and Fellows of the California Implant Institute having received their fellowship from the International Congress of Oral Implantologists in 2012 . Dr. Czochanski is also a fellow in the Dawson Academy for Advanced Dentistry and received his fellowship in the Academy of General Dentistry in 2014.
Dr. Czochanski and Dr. Kim have been happily married and practicing together since 1996. It has been their privilege to be able to provide help for those in need through California's Donated Dental Services Program. Their pride and joy is their daughter, Helena. The three have become accomplished at music, skiing and triathlon participation. The family's prized pet is German Shepherd named Tinsel.
We look forward to your visit & to showing you how exceptional dentistry can improve your life!
Our Top Dentists in Orange County
Dr. Kenneth Khoo
Top Dentist in Orange County
Dr. Kenneth Khoo is a Dentist in Orange County and 2000 graduate of Loma Linda University School of Dentistry and joined Artistic Smiles Dentistry in 2001. He is continually training in the areas of cosmetic and computer aided design (CAD-CAM) dentistry. He has also shared his dentistry on mission trips to areas in Baja California, Mexico, and as far as the Fiji Islands. As a native of Southern California, Dr. Khoo enjoys spending his free time with his wife and son riding bicycles and camping. His computer hobby helps keep the office running and is often referred to as "the Geek Squad".